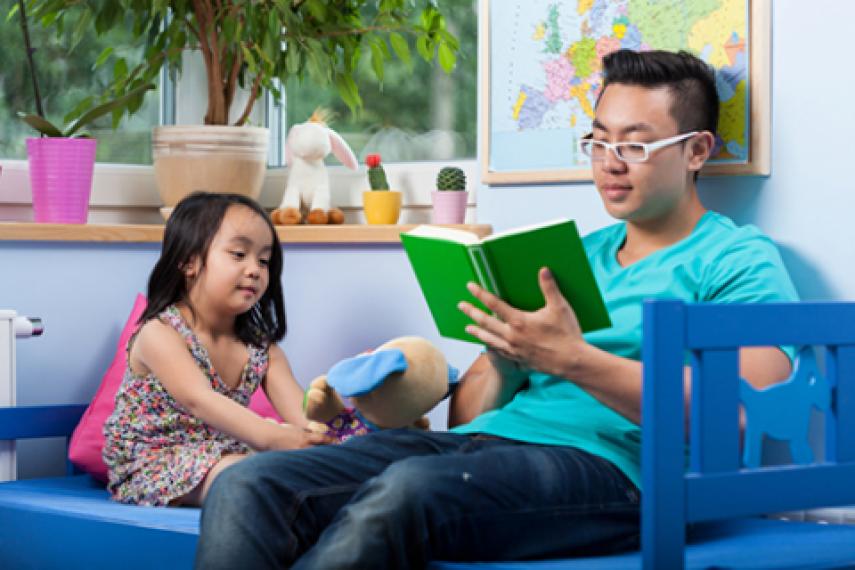 FHA mortgages are a popular option for first-time home buyers to consider. These loans offer attractive terms, including the ability to make smaller down payments and a some flexibility when it comes to credit and income requirements. If you are a first time home buyer it may be a good idea to look into a loan like this for your home purchase, as long as you can meet the qualification requirements.
What is an FHA Loan?
FHA stands for Federal Housing Administration. The FHA insures certain loans with the intention of making it easier for people who would not otherwise qualify for a home loan to do so.
Essentially the government guarantees lenders that they will be repaid for the loan even if you fail to do so. This makes lending the large amount of money it takes to purchase a home, more attractive to lenders who would otherwise be unwilling to take the risk on the bulk of the population.
Not all homes are eligible for FHA mortgages. In fact, in order for the home to quality the buyer must live in the home. You cannot use FHA loans to buy a home as an investment property and rent it out to others – or to buy a vacation home. FHA loans are available for homes that are detached, semi-detached, row houses, condos, and townhouses.
Borrowers who receive FHA loans must also purchase mortgage insurance. You have a few options available for doing this. You can choose any of the following:
Pay the full amount of the mortgage insurance premium in one lump sum payment up front.
Finance the payment into the mortgage (you will pay considerably more for the insurance with this method).
Make monthly payments, outside of your mortgage payment, for the full monthly amount.
Finally, you must have the home appraised by an FHA-approved appraiser and the home must be deemed to meet certain conditions in order to qualify for an FHA loan. These conditions are generally related to the home's structural soundness and value.
What are the Key Features of FHA Loans?
There are several ways the FHA makes the home buying process easier for the average person, including those listed below.
Smaller Down Payments. FHA loans allow you to have as little as 3.5 percent for a down payment.
Use Gifts and Borrowed Funds for Down Payment. Many conventional loans expect the down payment to be a show of financial investment on your part and expect the payment with your own savings and funds. FHA loans allow you to use gifts to fund your down payment and closing costs. Sellers can also contribute by paying as much as six percent of the loan amount toward your closing costs with an FHA loan.
No Prepayment Penalty. This means if you want to save many thousands of dollars in interest by paying your loan off early, or making additional payments over the loan amount each month, there is no penalty for doing so.
FHA 203k Program. This is a specialized FHA loan that allows you to borrow money for a mortgage and for making home improvements in one loan. This allows you to make necessary repairs quickly after purchasing your home.
Credit Flexibility. While conventional lenders require much higher credit scores, FHA loans have a minimum FICO score requirement of 580 in order to qualify for a 3.5 percent down payment. Applicants with lower credit scores may still be eligible, but they will be required to make a down payment of 10 percent. This makes FHA loans much easier to qualify for if you have some credit bumps and bruises along the way – or even if you have no established credit.
These features are attractive to potential home buyers, but are not the only reason people turn to FHA loans.
How do You Qualify for an FHA Mortgage?
While the credit score requirements aren't as insurmountable with FHA loans as they are with other types of loans, that doesn't mean that there are no real requirements. In fact, the FHA has some pretty stringent requirements for approval including those listed below.
Stable Income. Borrowers must be able to show documentation that they've had two years of steady employment, in the same field, with no more than one month's worth of employment gaps during that period.
Debt-to-Income Ratios. Borrowers must have no more than 50 percent of their income, including mortgage payments, tied up in debt, such as taxes, insurance, credit cards, auto loans, and student loans. If your credit score is less than 580, though, the debt-to-income requirements for the FHA are more stringent.
Once all of the pieces fall into place, an FHA loan can be a great option if you're considering purchasing a first home – for all these reasons and more.