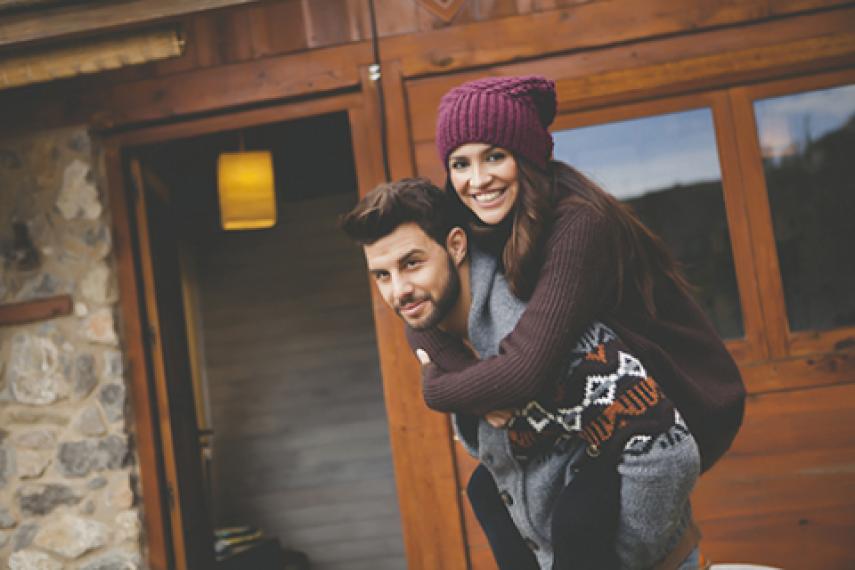 It is something many families dream of: Owning a small cottage by the lake, a cabin in the mountains, or a beach bungalow they can visit on long weekends, during holidays, or for extended summer vacations. When the time comes to turn that dream into reality, there are a few things you should take time to consider seriously.
Famed economic advisor, Dave Ramsey, recommends taking a step back before you decide to buy and ask a few critical questions about your financial situation. These include:
Your ability to pay cash for your vacation home.
Whether the moretgage on your primary residence is paid off.
If you are currently stashing 15 percent of your income for retirement.
Whether you have a rainy-day fund, well, funded.
If you are already saving for your child's college education.
Ramsey cautions against taking out a mortgage or dipping into retirement savings to pay for a second home. Doing so could turn your vacation home into a much more significant investment than your budget can handle.
Affording a Vacation Home
If you must finance a vacation home, it is better to have a much higher down payment going into the house. Consider investing at least 20 – 30 percent of the home's cost as a down payment to qualify for a loan on the home. Even then, you will likely find that interest rates for vacation homes are higher than for your primary residence.
The best option is to pay for your vacation home up front. In high-demand areas, the costs of paying cash can be prohibitive. Another opportunity to consider is purchasing the property as an investment property. Then, you can hire a property management agency to rent the property out when you are not using it to help defray the costs of your investment.
In some cases, rental income can make up the difference in the cost, allowing you to recoup your investment quickly and pay as little interest on the loan as possible. That is one case where financing your vacation home may be an attractive option. Just remember that you are responsible for the condition of, maintenance of, and repairs to the property when you have renters. You will also have to work out a schedule that works for you concerning when you will use your vacation home and when it will be available for rent.
Cost of Vacation Home Ownership
The costs of ownership go well beyond the costs of buying a vacation home. In addition to the usual expenses related to buying a home (mortgage, insurance, etc.) there are additional expenses you must consider as well, such as:
Utilities
Furniture
Housewares
Travel/commuting costs
Property maintenance
Property management
Since you are paying for these things for two homes, you are essentially doubling your expenses. Also, it's important to note that since the vacation home is not your primary residence and remains unoccupied for extended periods, it may require specialized insurance that costs a little more than your average homeowner's policy. Failing to get the right kind of coverage may open you up to denial of coverage when disaster strikes.
Rent or Buy a Vacation Home?
Depending on how you plan to use your vacation home, and how often, it might be a better investment to rent a vacation home rather than to purchase one. Renting a home for one or two weeks in the summer is much more cost effective than paying all these expenses on a house you are only likely to use a few times each year. Plus, you can use your vacation dollars to enjoy a change of scenery, rather than going to the same place year after year.
If you are only planning a couple of weeks or extended weekends each year in your vacation home, renting is the better financial choice for the average consumer. That is, of course, unless you are viewing this as a potential investment.
If you are planning to spend an entire summer or several weeks throughout the year in your vacation home, on the other hand, it might be worth considering purchasing the home.
Buying a vacation home is a long-term investment in your happiness and that of your family. It's also a massive financial undertaking. Make sure you understand the full scale of that purchase before you commit.