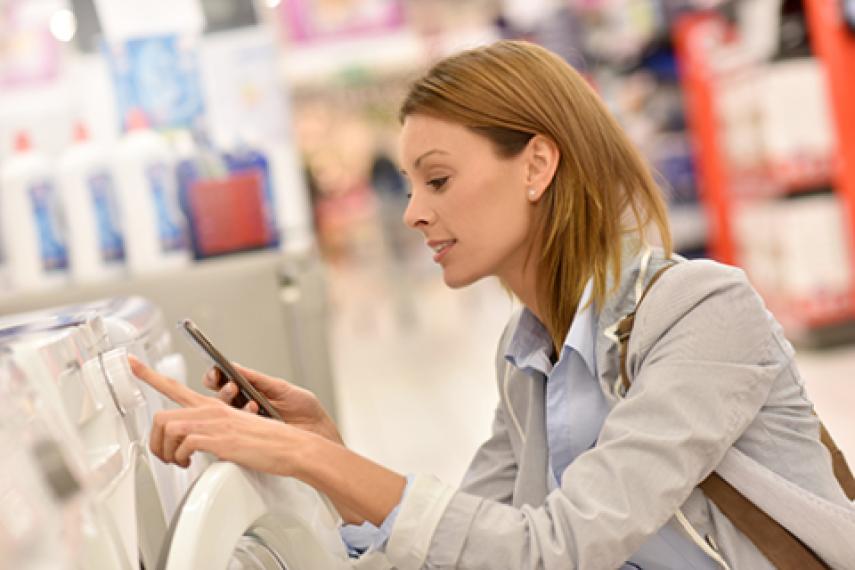 Purchasing a new appliance is not a quick process. Because you are looking for quality and longevity, you want to ensure you do your research before you shop. Also, remember to consider other factors, such as add-ons and when and where to shop. Before you begin, check out some tips below before you purchase your next new appliance.
Diagnosing What You Need
The most important thing you can do before you shop is to do your research externally and internally. Internally, determine what you need and want. Externally, check resources and make sure it fits within your needs and desires.
Ask For Recommendations
See what your friends and family have, see what they like, what they dislike, and how they would handle their purchasing decision in the future. Some of the best recommendations come from people you know, as they will be more honest with you than businesses trying to make a sale.
Do Online Research
Make sure you read recommendations online (or in magazines). But keep in mind, many websites are biased. Consider using unbiased sites with a good reputation, such as Consumer Reports, to see accurate brand testing and rankings.
Make a List of What is Important
What do you want from your appliance? How will you use it? These are questions you need to ask yourself before you shop. They can have bells and whistles that can make your life easier but also raise the price.
Do you do a lot of cooking for large parties? Do you have a big family? Will it be able to store what you need? Do you have to have a smart fridge? Try making a list of things you need and things you want and see how they stock up against the prices you see. From there, you will be able to determine if the price is worth it.
Determine Your Specifics
When you have a general idea of what you need, narrow down the specifics of your appliance. But, first, decide how much you want to spend and whether the bells and whistles will fit in the budget.
Next, see if it will flow with your home style and colors, or will it stick out like a sore thumb?
Most importantly, measure your space and get the measurements of your appliance. The last thing you want to do is purchase an item that does not fit!
When and Where to Shop
Now that you know what you want, where do you go? That is where your research will come in. Some things to consider before you go are:
Who Stocks Specific Brands and Models?
Not all stores sell the same brands and models. Call (or visit) around to see who has (or can get) the specific model that you want.
What About Online Shopping?
Let's face it, online shopping is very convenient, especially with large purchases. However, keep in mind that you cannot see the item in person, and therefore, it may look or fit differently than expected.
What Are My Shopping Options?
Big Box Stores. Big box stores are plentiful and often known for their lower prices. They also benefit from having more selection; however, their staff is more sales-oriented than having product knowledge or serviceability. Visit them to find out what they have in stock, whether they can deliver, and what the fees are. Store options may include Costco, Walmart, Target, and Best Buy.
Specialized Stores. If you prefer to support small businesses, try a local or regional appliance store. While they vary by location, they may provide more one-on-one service, have product knowledge, and better service. However, prices in smaller stores are likely higher.
Know When to Purchase
If you can wait to make your purchase, some times are better than others. However, sometimes your appliance gives out on you, and you have no choice but to purchase one. First, check to see if your purchase can fall into one of the categories listed below:
Purchase Items During Off-Season. Because of the demand, appliances have a higher mark-up during peak season. So, for instance, you will find air conditioners significantly cheaper during the winter months and the steepest prices during the summer months.
Purchase When New Model Comes Out.

| Appliance | Month |
| --- | --- |
| Refrigerators | May |
| Ovens and Ranges | Sept-Oct |
| Dishwashers | Sept-Oct |
| Washers and Dryers | Sept-Oct |
| Air Conditioners | January |
| Water Heaters | Sept-Oct |

Find Other Opportunities. If you do not buy during optimal times, check early January when retailers are clearing old inventory after the holidays. Additionally, holiday weekend sales, such as President's Day and Columbus Day, also have discounts, as do end-of-year holidays, such as Black Friday and Cyber Monday.
Haggle. Shoppers often think that the price listed is the lowest, but retailers can often go lower. Try to haggle at the end of the month when associates are looking to meet their monthly sales quotas. Remember to research what the prices are at other retailers. If you are purchasing more than one item, you can also ask for a multi-item discount or negotiate for fees and add-ons. Do not hesitate to ask or haggle. The worst they can say is no, but you can save quite a bit if they say yes.
Price Match. Major retailers will price match their competitors to ensure they get the sale. Do your research ahead of time and bring proof of the prices elsewhere. However, remember to check the fine print at all the stores to ensure there are no barriers.
Utilize Incognito Mode While Browsing. Did you ever see something online and think, "I was just talking about this!" Well, your retailers monitor your digital footprint. If you search, merchants will begin tracking your movements and generate advertisements as you move from site to site. You may think it's the best deal, but they want you to purchase from them. Going incognito will prevent your digital footprint from being tracked by merchants. Additionally, try to use the same browser for all your searches.
Remember to Research Ahead of Time. Be very clear as to what you're looking for when you go shopping. Salespeople are good at what they do, and without a clear picture of what you want, they can talk you into purchasing something more expensive or additional add-ons—stand firm on your decision.
Takeaway
As previously mentioned, a lot of factors go into purchasing a new appliance. Unless needed immediately, take the time to research, shop around, and ensure you are confident in your purchase. Since there are many ways to save on these large purchases, consider when you buy and how to buy to get the best deal.